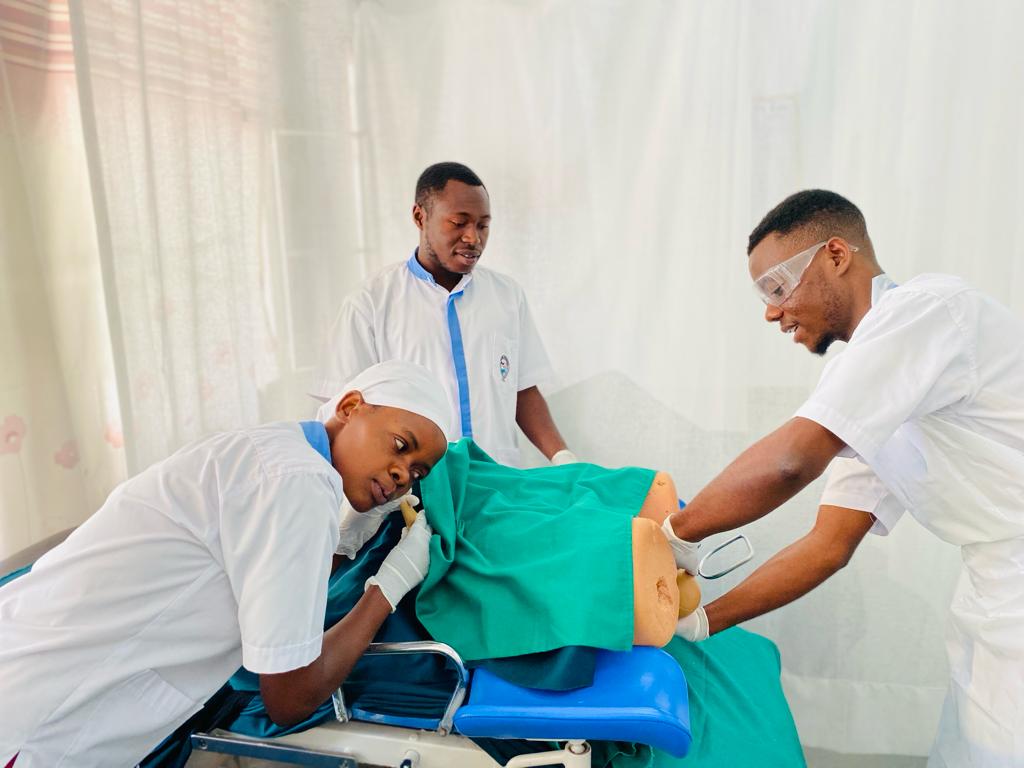 The Midwifery program offered in KP is accredited by the International Confederation of Midwives (ICM) and National Council of Nurses and Midwifery (NCNM).
The overall aim of the midwifery program is to prepare competent midwives who can contribute to effective planning and delivery of health care based on patient centered approach.
At the end of the program, graduates are offered an Advanced Diplomas in Midwifery.
All students midwives must achieve national and international standards of midwifery practice. Midwifery students are equipped for Maternal and Neo-natal practice.
Vision
To contribute to the transformation of the Rwandan health care system as critical component of individual wellbeing and sustainable national development.
Mission
To provide its graduates with the knowledge, skills and attitude to contribute to the development of Rwandan society by improving the quality of maternal, neonatal and child health and contribute to the reduction of maternal, neonatal and child mortality and morbidity.
Department Philosophy
In keeping with the motto of Kibogora polytechnic, the midwifery program holds the core values of science, conscience and faith.